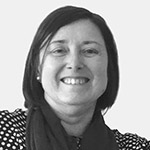 BA in History, Master in Historical Demography, PhD in Epistemology of Science – History of Science, and Agregação in History of Technology. She teaches at the Faculty of Science and Technology, New University of Lisbon, since 1986. Presently she is Full Professor, President of the Department of Applied Social Sciences and Head of the Interuniversity Center of History of Science and Technology – Pole UNL.
Having pioneered the field of History of Technology in Portugal, her research focuses on the History of Technology and Engineering in Portugal and Colonies (XVIII-XX centuries); History of Science in Portugal (XVIII, XIX and XX); Processes Globalisation / Globalization of Science and Technology (knowledge transfer, networking, relationships center (s) / peripheral (s).
She coordinates several research projects, is member of several international research networks, and holds leadership positions in magazines and national and international organizations, nomedamente the Society for the History of Technology (SHOT).
Interuniversity Center for the History of Science and Technology |FCUL – FCT UNL
mpd@fct.unl.pt