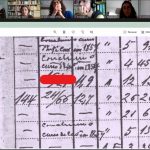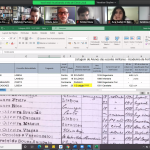 The TechNetEMPIRE project organized a transcription marathon entirely dedicated to the transcribing of the document: "1790-1940 List of Former Students of the Fortification Academy, Army School, War School, Military School", belonging to the collection of the Military Historical Archive (AHM).
The marathon was open to all interested parties and many replied to our Call – 9000 on Tuesdays |Transcription Marathon.
This activity was carried out between June and September 2020 and was attended by 37 volunteers, from 10 to 77 years old.
Between June 30th and July 21st, 2020, an Excel training was given by the project team to all those that applied for the traininn. Training was carried out within the framework of the Workshop: from transcription to analysis, with the following contents: tools and methodologies for exploratory and quantitative analysis and data visualization.